Best Time Management Apps for 2017
Expert-reviewed and peer-approved apps for all SMEs
Time's A-ticking
Small businesses and enterprises are the biggest employers in the Australian economy, responsible for employing more than 40% of the total workforce. Yet most SMEs are time-poor, cash-strapped and overworked.
While funds can be loaned and staff can be hired, time cannot be stopped or borrowed, nor is it renewable. So what can organisations do to capitalise on this valuable resource?
The Rise of Time Management Apps
Regardless of industry, technology is no longer optional in business. Time management apps, in particular, have helped reduce the cost of business operations, simplify processes and increase mobility and security whilst improving communication.
With time in mind, here are the best time management apps for organising the various usage of this precious asset. Your business can free up seconds, minutes and even hours in the day.
---
How were the best time management apps selected?
Email us to get the full methodology behind our research. We're happy to share!
Know the who, what, where, when and how of every job
Asana is a web-based tool that puts project creation, task coordination and plan execution all in one place, without the physical presence. While other tools and platforms work more like a recipe users must adhere to for success, Asana allows the users to create what works for them. But the ant's pants is the ability to cross-reference the same task in multiple projects. The same task can show up differently, depending on the indexed information and different roles involved, instead of showing up multiple times in different projects.
Features
'My Tasks' tab helps users to track items applicable only to them
'Smart Inbox' shows real-time statuses and users can directly update actionable items
Set project permissions to control information flow
Cross-reference tasks in multiple projects to cater to every member's role
Seamless integration with Google Drive, Dropbox, Slack and WordPress
We use Asana to increase our team's efficiencies and track our project in each stage of the marketing funnel. It's been invaluable to track all our work and conversations in one central place.
– Ryan Bonicci, Senior Director, Global Marketing, Hubspot
Pricing: Free App Download | Basic Plan: free for up to 15 members | Premium Plan: US$9.99 per member per month | Contact Asana for enterprise plans
Download: Google Play | App Store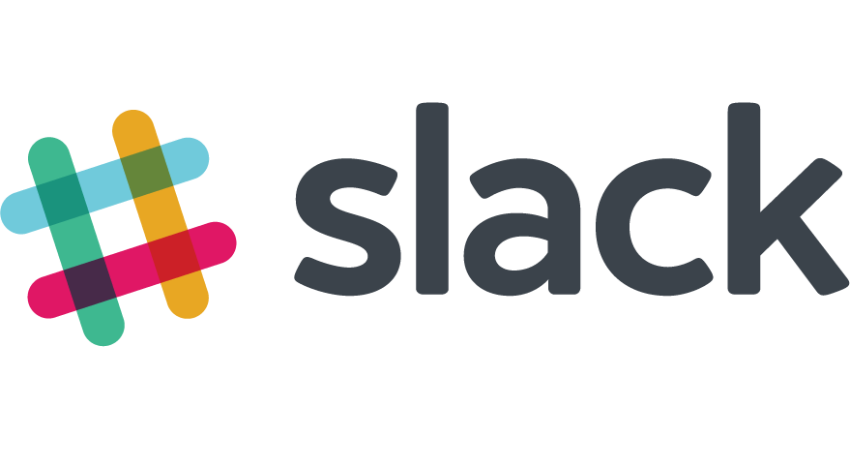 The Meeting Where You Can Come and Go, as Needed
In a research conducted by Survey Sampling International on behalf of SEEK and published in April 2017, email was identified among the top 5 ways time is wasted at work in Australia. While useful, email doesn't allow for concurrent participation with little room for error (the horrors of 'Reply All'). With Slack, you can start a convo, then invite and exclude participants as needed. It does not replace internal email (there are those who try), and users have reported a reduction in email by 48.6% whilst increasing productivity by 32.4%.
Features
Create public or private messaging threads via 'Channels'
Create hashtags for easy reference as all conversations are fully archived
Participants can add or omit themselves as necessary
Customise notifications when you do not want to be disturbed
Integrations with collaborative platforms like Google Drive, Github and Dropbox
Spacetime: Built-in time-zone management to facilitate intercontinental meetings
Slack is not only great at connecting people, it's great at connecting the tools and systems we already have.
– Nick Coronges, CTO, R/GA
Pricing: Free App Download | Free Trial Available | Standard Package: US$6.67 per active user, $8 billed monthly | Plus Package: $12.50 per active user, $15 billed monthly
Download: Google Play | App Store

Automated expense reporting and tracking
No matter the size of your operations, expense reports are never fun, but Expensify promises to serve as an automated tool for expense management and receipt tracking. So whilst expense reports may not become exciting, at least they don't have to suck. Expensify users are most impressed with the accuracy of its OCR SmartScan in capturing key data like merchant or vendor name, amount, date and time. It also supports all major currencies and is available offline.
Features
Approve or reject items individually to prevent delay
Expense splitting available to exclude items on the same receipt
Mileage entry component uses mobile phone's GPS to track distances travelled
Integrates with Accounting, ERP and travel software like QuickBooks, Xero, Sage and Netsuite
Practice management software like Thomson Reuters and CCH Wolters Kluwer
Advanced policy enforcement and corporate card reconciliation available for corporate accounts
We needed an expense system that connected with NetSuite and US banks, operated in multiple currencies [and was] available in extremely remote areas, all while being simple to deploy. Only Expensify could meet all those requirements at a reasonable cost.
– Rosalind Zavras, Director of Finance and Operations, Spark MicroGrants
Pricing: Free App Download | 'Team' Plan: US$5 per user per month | 'Corporate' Plan: US$9 per user per month | Enterprise Packages: US$249-US$1,149 per month
Download: Google Play | App Store

Stop missing the forest for the trees
In a recent study by the University of Sydney Brain and Mind Centre, Australians spend 50% more on improving their body than their brain, despite the latter being the superior organ. If your business involves solving complex issues, heightened creativity and productivity, Mindmeister is mind mapping visual solution. It allows you to see the big picture, whilst linking ideas and possibilities and connecting goals and to-do lists for time well spent.
Features
Attach documents, links, graphics or notes to the file
Assign actionable tasks
The created space allows real-time editing and input
Seamless integration with G Suite, Google Drive, Google Docs, Dropbox and Evernote
Tier III-certified (The TIA-942: Data Center Standards Overview) data centre, with 99.9% service uptime for paid customers
Meetings are done faster, more efficiently and with greater comprehension thanks to the added visual element that MindMeister provides.
– Terry Wilson, Software Engineer, Electronic Arts
Pricing: Free App Download | Free Trial Available | Personal Package: $5.99 per month | Pro Package: $9.99 per month | Business Package: $14.99 per month
Download: Google Store | App Store

Schedule and automate all your posts
Creating an online presence for your business requires persistence and patience. Whether your business has a new or seasoned online identity, Buffer for Business will consolidate all your social media accounts into one interface, whilst allowing scheduled content, followed by analytics to measure engagement and reach.
Features
Customise daily schedules for each platform and profile
Browser extension allows users to share content across platforms simultaneously
Advanced stats and data on all posts for the week, month or quarter
Real-time and automated reporting
Seamless integration with over 60 apps and extensions
Before we started using Buffer, we were at about 200,000 fans. Today we're at 1.3 million—and growing.
– Paul Szoldra, West Coast Editor, Business Insider
Pricing: Free App Download | Free Trial Available | Small Business Package (25 accounts & 5 team members): US$99 per month | Medium Business Package (26-50 accounts & 6-10 team members): US$199 per month | Large Business Package (30-150 accounts & 11-25 team members): US$399 per month | Contact Buffer for enterprise plans
Download: Google Store | App Store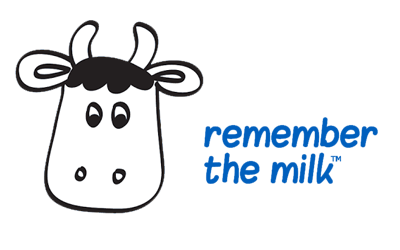 Keeping to-do lists simple and easy
There are plenty of sophisticated apps out there to coordinate big teams and cross-functional projects. But what is the point of creating subtasks for subtasks you'll never get to, when all you really need is some Cheezels and Twisties for a bang-on day? Founded by two desperately disorganised Aussies in Sydney, Remember the Milk has over 6 million users and getting 500 million things ticked off to date.
Features
Accessible across all smart devices
Choose to get reminders via email, text, IM, Twitter or other mobile apps
Works on and offline
The search wizard make it super easy to look up items
Seamless integration with Gmail, Google Calendar, Twitter and Evernote
This app manages personal to-do list, sending reminders via email, text message and instant message on one's mobile phone. So no more excuses about forgetting to stop by the market. Husbands, rejoice!
– JAdweek Staff
Pricing: Basic Account: Free | Pro: US$39.99 per year
Download: Google Store | App Store

Protect your most sensitive information
We're all guilty of recycling our passwords. It's the path of the least resistance but one that's oh-so-dangerous. The cause for the epic Dropbox data breach in 2012 was not a stealthy hacker or sophisticated malware. All it took was a Dropbox employee who reused his corporate password on his LinkedIn account. That's just one of 68 million reasons for your business to use a password manager.
Features
Efficient autofill tool can save an average user 50 hours per year
Receive instant security alerts when a breach is suspected
Password generator creates and saves log-in info
Data is accessible across all devices
'Digital Wallet' option helps with secure and fast online checkout
Neither Dashlane nor a hacker (or government agency) breaking into the company's systems could access your data without knowing your master password.
– Geoffrey A. Fowler, Personal Technology Columnist, The Wall Street Journal
Pricing: Free App Download | Dashlane Premium: US$3.33 per month | Business Packages: (1-50 users) US$4 per user per month or (51-100 users) US$3.33 per user per month
Download: Google Play | App Store

Sign, pay, send and complete from your phone
Electronic signature has been recognised by law in Australia since 1999, through the Electronic Transactions Act 1999. So if your business is still doing administrative time-sucks like scanning and faxing, it's time to say hooroo (forever) and join organisations like Kayak, which has seen a 98% reduction in contract processing hours and 70% increase in accuracy by using DocuSign. A payment option has also been added so signatures and money can be collected in one quick and easy step.
Features
Automate agreement and approval process for transparent workflow
Digital audit trail for compliance and legal enforceability
Extensive file type support
PowerForms generate on-demand, self-service documents for signatures, ideal for waiver, standard NDAs, event sign-ins and registrations
Custom tags and fields to guide customers on where to sign and initial
By sending our contracts via DocuSign, we've drastically cut down the amount of time it takes, with our average time for signatures going from 2-3 weeks down to 1-2 days. I would definitely recommend DocuSign to all construction companies!
– Anna Stern, Vice President, Tri-North Builders
Pricing: Free App Download | Personal Plan: US$10 per month | Standard Plan: US$25 per user per month | Business Pro Plan: US$40 per user per month | Contact DocuSign for enterprise solutions
Download: Google Play | Apple Store | Microsoft Store

Your offline knowledge hub
As fantastic of a habit reading is, it can hamper productivity and distract you from what you should be doing when you're at work. No matter how good we become at multitasking, nothing beats the concentration and quality of focusing on just one job at a time. If your role or team requires heavy research, let Pocket store the content until the task at hand is completed, without forgetting or losing the links.
Features
Integrates with more than 1,500 apps and third-party services
Customise your favourite RSS feed to send updates to Pocket directly
Sync your reading list across devices
A reformatted layout for easy reading
Built-in social network to share and recommend findings
Now I have a plethora of interesting articles waiting for me to read at any moment and I add more all the time. My commute will never be the same.
– Christian Storm, Visual Features Editor, Business Insider
Pricing: Free App Download | Pocket Premium: US$4.99 per month or US$44.99 per year
Download: Google Play | Apple Store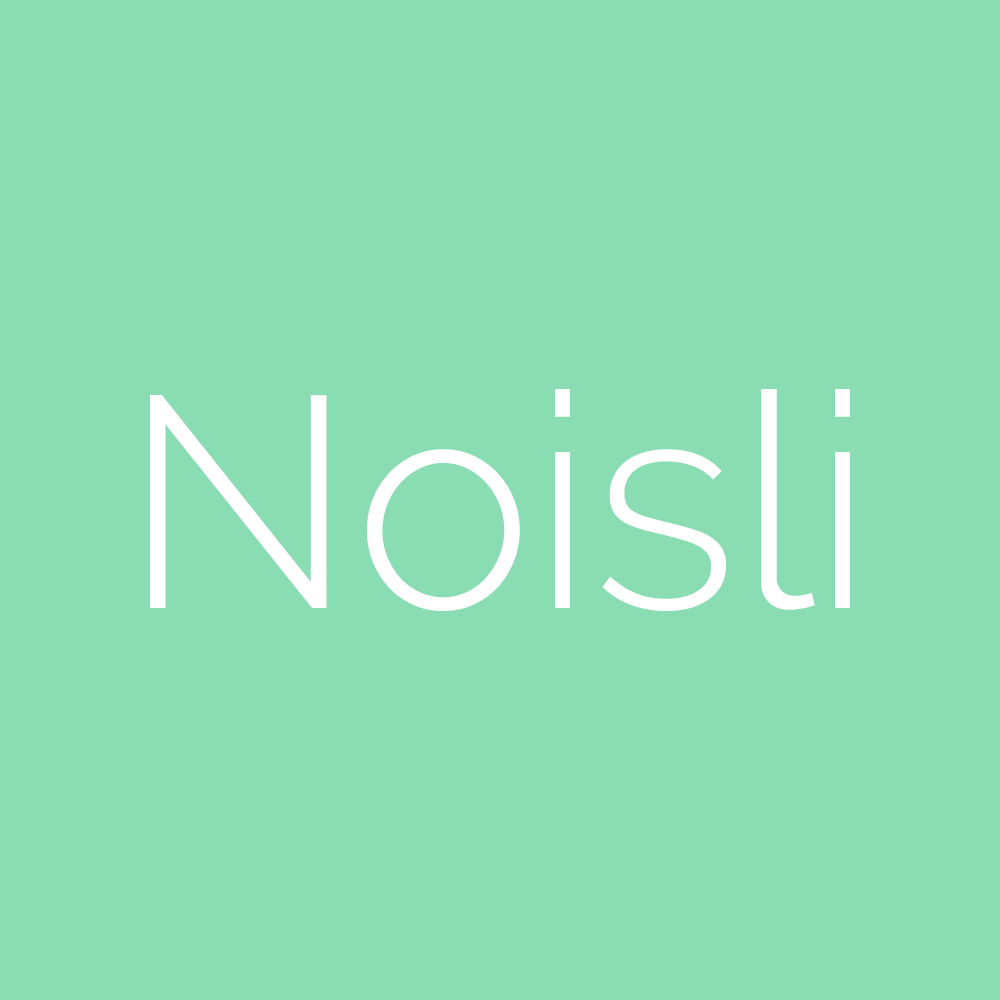 The right type of white noise
If you work in an open office and you find yourself easily distracted, you're not alone. If you've tried drowning out the noise by listening to your favourite music but with little success, you're also in good company. Noisli was created by Stefano Merlo, who devised his own background noise generator to improve productivity after failing to find the help he needed online. Today, the app is used as a concentration booster at work for coders and programmers and even writers and translators.
Features
Mix different sounds to customise your need and preference
Set playlists create matching background colours for an additional visual boost
Sync across all devices
Built-in timer to set duration
A moderate level of noise the equivalent of a background buzz of conversation prompts more creative thought.
– The Wall Street Journal
Pricing: Free App Download | iOS: US$1.99 | Android App: US$1.99
Download: Google Play | Apple Store
Still wasting time with manual time cards? TSheets online timesheets supplement the best time management apps.