The Surprising Truth
What Employees Think of GPS Tracking in the Workplace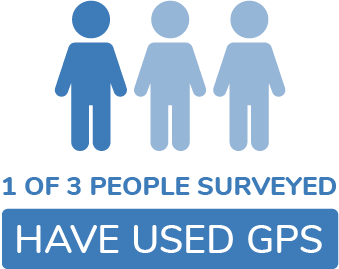 When we're lost, GPS apps are a saviour. But how would you react if your boss said you were going to be tracked by GPS while you're at work? In an independent survey of 500 Australian employees, more than a third revealed that they have used GPS tracking at work.
What they said about it might surprise you.
Perception vs Reality
Employees have sharply divided opinions about GPS tracking.
What's the No. 1 difference?
How they feel about it. People who haven't used GPS at work had far more negative views than those who have. Just 11% of the non-GPS users said they like the idea of their boss tracking them compared to 54% of the employees who have used GPS. Meanwhile, only 9% of workplace GPS users dislike the technology, compared to the 47% who also dislike the technology, even though they've never used it.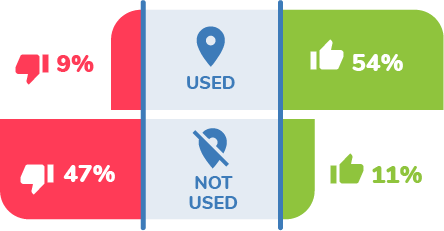 Top Concerns About GPS
Do employees resist being tracked because they have something to hide? Not according to the survey. Privacy was a concern but across the board, transparency was not. In fact, 'disclosing your location to your employer' ranked dead last among people's concerns. Many were most worried by how much data the app might use.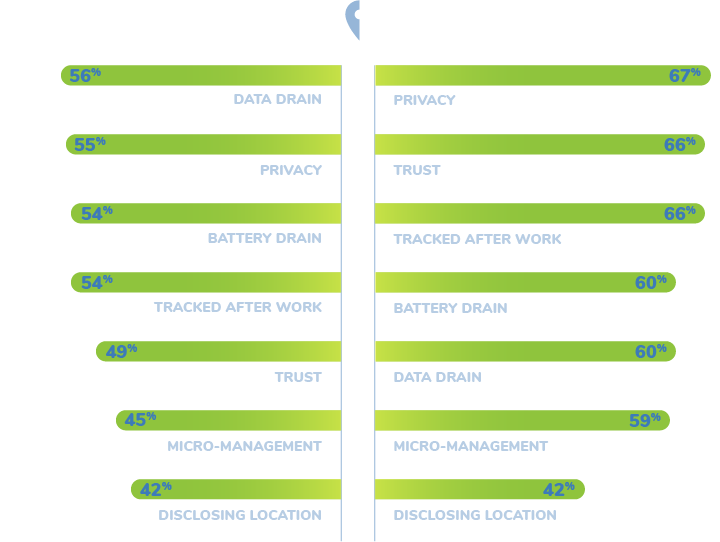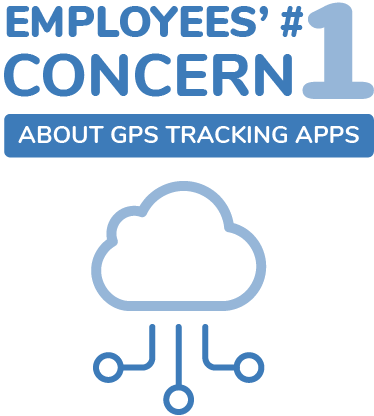 How Much Data Does GPS Use?
Perceptions matter when it comes to GPS tracking. Almost 60% of the employees surveyed said they were worried about how much data a workplace GPS app might use, while just 7% expressed the same concern about personal apps like Facebook—a notorious data hog.
Data usage varies a lot from one app to the next, so taking the time to educate employees about this and, if necessary, offering to pay some of their phone bill could be a worthwhile investment.
How do I find out
how much data my apps use?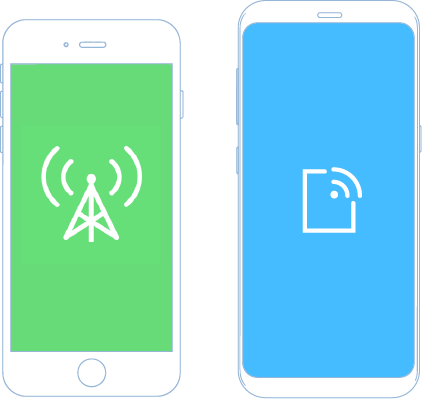 Data usage varies significantly from one phone or app to the next, but generally, GPS tracking apps use a very small amount of data—especially when compared to more data-hungry apps like Facebook.
To check how much data your phone apps are using:
iPhone: Go to Settings > Cellular Data Usage
Android: Go to Settings > Connections > Data Usage

Are Employers Breaking the Law?
GPS tracking regulations are not consistent between states and territories—but that could be about to change—which means employers need to pay even closer attention to what the law says about the technology.
Worryingly, more than two-thirds of the employees surveyed were not given any notice before GPS tracking was introduced and 39% of them did not receive this in writing. Both are potential compliance breaches. Another concern is that only 58% of drivers said their employer displayed a notice about GPS tracking in their vehicle. One in ten of the respondents said they were tracked by their employer 24 hours a day.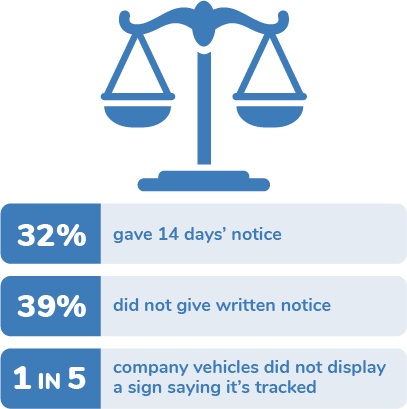 What are Australia's
GPS tracking laws?
Currently, only New South Wales and Australian Capital Territory have specific laws governing the use of GPS tracking in the workplace. The general rule is that the employee's right to privacy must be balanced against the employer's rights to protect property and measure performance.
In addition, in NSW a 14-day written notice period is required before GPS tracking can be introduced. In ACT, employers also have to ask for their employees' feedback during the notice period, and if they install a GPS tracker into a company vehicle, employers must ensure it has a sign informing the driver they are being tracked.
Test your knowledge of GPS tracking laws.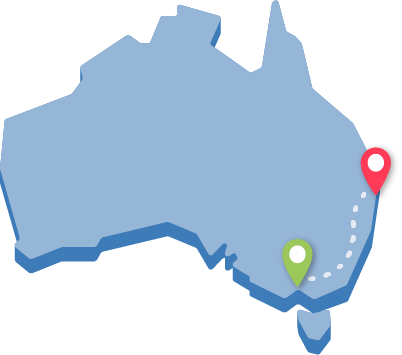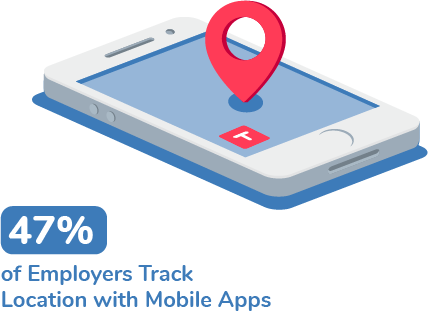 How Do Employers Use GPS Tracking?
If you ask most people how businesses use GPS tracking, it's likely the first thing they think of is a branded van fitted with a tracking device, but the survey found that only 50% of employees use the technology this way.
For everyone else, it is embedded into an everyday work app they use on a phone.
Benefits of GPS Tracking
When asked what benefits GPS tracking can bring to the workplace, employees who have used the technology scored it much more favourably than those who have not. There was broad agreement about the top three benefits—tracking travel time, improving safety and promoting accountability—but opinions were split over whether GPS promotes trust and efficiency. The majority of people who have used the technology said it did. Others doubted it would.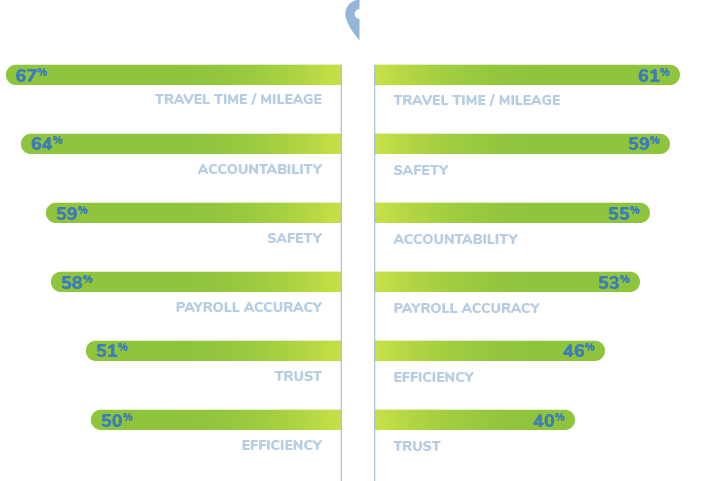 Some Employees Have Quit Over GPS Tracking
GPS tracking provokes strong reactions among employees, both negative and positive. Almost 17% of the employees who had not used GPS tracking at work said they would either quit or threaten to quit if it was introduced. This drops to 10% among employees who have used GPS, and only 4% said they actually went through with it. But this only underlines how important it is to get communication right by focusing on what matters most to your workforce and clearly explaining how and why you intend to use the technology.