5.5 Minute Read | 2 Minute Skim
Awards Wages and Rates 2017
Understanding the latest news and updates for the Fair Work Act, the Fair Work System and Modern Workplace Awards
Fair Work Act 2009
To understand Modern Workplace Awards, let's start at the beginning.
The Fair Work Act 2009 is an Australian law, passed in 2009, by the Rudd government to reform the nation's industrial relations system. It governs the employer-employee relationship by providing the terms of minimum entitlements on different types of leave, working hours and flexible working arrangements.*
As of 2010, the Act has replaced the Australian Industrial Relations Commission (AIRC) and the Australian Fair Pay Commission (AFPC) as the one-stop source for information, whilst merging functions previously performed across seven different government agencies.
The ultimate purpose of the Act is to create productive workplace relations that ultimately promote economic prosperity and social inclusion for all individuals and groups.
The Fair Work System Explained
Imagine your favourite cup of coffee. It takes specific ingredients at specific portions to create. The slightest variation can change everything. A latte is just a mocha without the cocoa, and too much milk froth is more cappuccino than latte. But to coffee lovers, these distinctions make all the difference.
The same goes for the Fair Work System, also known as the national workplace relations system. Consisting of three parts to make a whole, they are the National Employment Standards (NES), Modern Awards (MA) and Enterprise Agreements (EA), sometimes referred to as Enterprise Bargaining Agreements (EBAs).
So let's get back to our cup of mocha. NES is the shot of espresso. It lays the foundation for basic conditions at the workplace. Modern Awards is the layer of steamed milk and cocoa powder that's adding a whole new layer and flavour, but it's for the better. Broken down to specific industry and occupation, workplace awards adds 10 additional entitlements on top of what is required in NES.
Lastly, there's the dollop of frothing for something special, a.k.a. EAs. These are unique duration-specific, Fair Work-approved agreements between an employer and their employees. They override Award provisions but must comply with NES and the Better Off Overall Test (BOOT) than if the employees were paid according to a workplace award.
Many businesses make the mistake of referring to just one part of the Fair Work System, instead of cross-referencing as needed, since it all depends on your business needs and employee types.
It is important to note, while there can only be one EA per organisation, a business can have more than one applicable Modern Awards for its employees. Let's look at an example.
Have yet to automate timesheets?
TSheets time tracking can help you comply with Fair Work.
Why Are Modern Awards Important?
Of the three, Modern Awards are the most prominent because they're expansive and comprehensive. The 122 awards cover almost every single working individual in Australia. It's worth noting the figure was pared down from a previous count of 1,500. And its entitlements cover everything from allowances to rosters.
The additional entitlements provided under a modern award include:
Pay rates
Hours of work
Rosters
Breaks
Allowances
Penalty rates
Overtime
The Fair Work Ombudsman is a statutory office holder, established under the Fair Work Act, tasked with promoting compliance by providing education, assistance and advice to employees, employers and organisations. The Ombudsman also inquires, investigates and commences legal proceedings in a court when necessary. And the message to businesses is clear: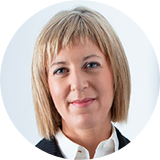 "We have a growing arsenal of options to help us make workplaces fair and you don't want to get caught in the crossfire…"
—Natalie James, Fair Work Ombudsman
For a business owner or employer, one of their first obligations is to make sure the correct Modern Awards are applied at the workplace. Whilst that seems like extra work to put in, but as TSheets discovered, FWO investigations and proceedings can be time-consuming and costly, often a fatal blow to small businesses. It is crucial to have a fair understanding of Modern Awards and stay abreast with changes and revisions. Employees can also access the information to know what to expect at the workplace.
What's the Latest on Modern Awards?
In 2017, the Fair Work Commission revised the penalty rates for Sundays and public holidays.
The affected modern awards are:
Fast Food Industry Award 2010 (the Fast Food Award)
General Retail Industry Award 2010 (the Retail Award)
Hospitality Industry (General) Award 2010 (the Hospitality Award)
Pharmacy Industry Award 2010 (the Pharmacy Award)
Restaurant Industry Award 2010 (the Restaurant Award)
What's the Latest on the Fair Work Act?
This year also saw the rise of high-profile franchises hit with wage fraud, poor record-keeping, inaccurate time tracking and exploitation. To strengthen the FWO's hand, the Fair Work Amendment (Protecting Vulnerable Workers) Bill 2017 was introduced in Parliament to hold franchisors accountable when franchisees err, instead of distinguishing them as independent units. The bill will also:
Increase fines for employers who fail to maintain accurate employee records and pay slips
Ban "cash-back" where employees are paid correctly on paper but forced to give back part of their pay in cash
Introduce more severe penalties for workplace contraventions due to the rampant exploitation of vulnerable workers
*Please refer to a legal advisor specialising in Fair Work and consult your state or territory's policy body to find out which workplace system your business falls under and how that impacts your business. TSheets does not recommend individual practices, is not claiming to ensure you meet all requirements of such regulations and leaves administrative decisions to the discretion of your organisation.