A Revolution in Shift Scheduling Software
The ultimate shift planning tool has arrived
Meet Ashley
Ashley is a restaurant manager who's saving an entire day each week with TSheets' scheduling software. What used to seem like an endless task now takes her just a few minutes.
And the best part? She now enjoys an extra eight hours every week to focus on managing her team, and giving her customers a five-star dining experience.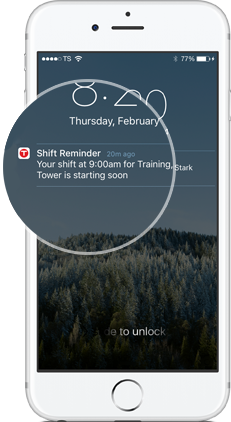 Effective Communication
There's a better way to schedule shifts.
Keep everyone on the same page with mobile and email alerts the moment you assign or change a shift. Just hit "publish" and your work is done!
Employees also get reminders to clock in or out when their shift starts and ends. If they forget to clock in, the TSheets app sends a friendly reminder—and a notification to administrators. No more late starts or no-shows!
Try It FREE Today!
No credit card required. Cancel anytime.