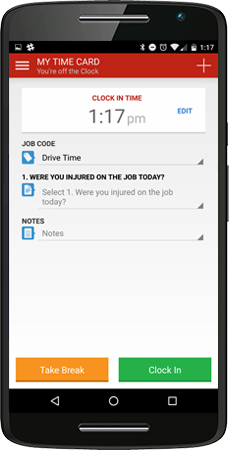 Track Time Your Way
Switch to manual entry to add your own hours.
TSheets' Android app is all about flexibility so you can track time your way. If you forget to clock in or out one day, it's easy to add your hours yourself by creating a new timesheet in the app.
Back at the TSheets web dashboard, managers and admins can quickly identify any manual entries that employees have made using the Android app and review them before approving them for payroll.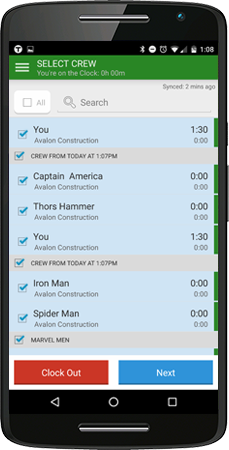 Crew Time Tracking
Managers can clock in the whole team.
Are your crew managers tired of dealing with illegible and inaccurate time cards? Would they prefer to clock in the whole team in one go, or one-by-one as they arrive? If so, TSheets' Android app has the solution.
It's easy to group employees into crews, move them between different jobs during the day and clock them in or out—all with a tap of your screen. The supervisor or manager back in the office can easily see who's working and where as well as the crew's hours for the day, and more.
Try it FREE Today!
No credit card required. Cancel anytime.