The TSheets Story
Every minute of every working hour—without a second thought—employees clock in and out using TSheets. Easy to use from anywhere and on any device, this is mobile-ready, GPS-enabled, crew-capable online timesheet technology to take business more places. With an office in Sydney plus spot-on reporting and management tools, TSheets takes care of complicated pay rates and regulations specific to Australia. From job costing to invoicing to payroll, be right on time. Every time. No worries.
How It All Started...
The lightbulb moment that sparked TSheets came amidst day-to-day operations of Matt Rissell's former business. With multiple locations and employees constantly on the go, tracking down timesheets—not to mention where and what employees were working on—became a nonstop pain and a productivity killer for Matt and his bookkeeper. Matt wanted online timesheets that offered speed, accuracy, mobility and real-time business-relevant details. So he went on an extensive search, and found nothing that quite did what he knew it could do. So he recruited genius programmer, Brandon Zehm, to create a custom solution and join him in developing TSheets from the ground up.
Over time, the go-anywhere time tracking solution became a phenomenon.
Matt Rissell
Chief Executive Officer
Brandon Zehm
Chief Technology Officer
Jennifer Hetherington
Vice President of Marketing
J.D. Mullin
Vice President of Engineering
Amy Bailey
Vice President of Finance
Bill Ayer
Vice President of Sales
Mario Joy
Vice President of Customer Experience
Kyle Jenke
Vice President of Platform & Business Developmen
Tony Rosier
Business Development Manager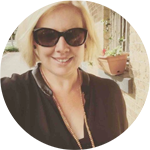 Anna Cochrane
Business Development Manager
Sandy Vo
Customer Experience Lead
Sarah Stoppa
Customer Experience
Dominic Cooper
Customer Experience
...And The Rest of Our Team (and their families) in The States.
Connect With Us